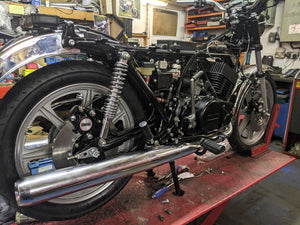 Yamaha RD400C Full Restoration - It's Running
Managed to get a big push on the rebuild, got it all assembled, electrics tested, temp' oil tank fitted, oil system primed and ready for starting up.
4  prods on the kick start and it fired up , nice and easy, no problem.
tweak and balance the carbs and ignition timing , sound great !
Just need the paintwork to come back from dream machine and it will be ready for road testing.
---