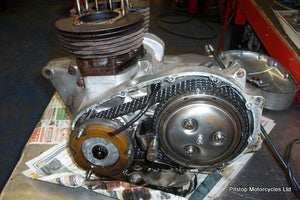 T140D Restoration - The Beginning
I have dug out my T140D and have started the restoration work.
Its a 1978/79 model US style.
Rick has been cleaning and prepping all the nuts/bolts etc ready for plating, frame has been prepared  and painted in 2 pack gloss black.
Wheels and forks are rebuilt ready and the motor strip down has started.
---