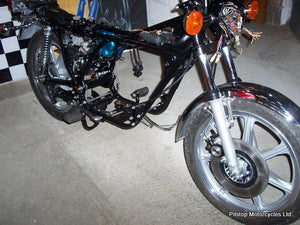 RD 400 Restoration - Progress
Its been a while since we did any work on the RD's but Rick has been busy finding all the best bits and putting them together in a newly coated RD400 C frame.
He has restored wheels and most of the cycle parts, pinched all my plating and powder coated parts from my stash and its looking great.
The following 3 pics are the latest to give you an Idea of the progress.
---