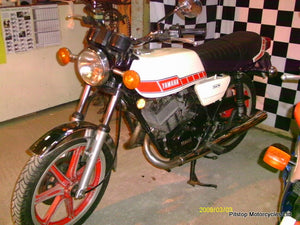 RD 250E up for sale
A Nice example I bought a couple of years ago.
We have decided not to restore this one because it's nice as it is.
The tank paintwork was poor so I fitted the best Tank that I had. (I had hid one away, for my use only)
It runs well and has a new seat fitted by its previous owner.
I have put it in my for sale row for £1695, to include a full MOT.
---